Mission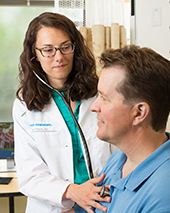 The Kaiser Foundation Health Plan of Washington Family Medicine Residency program is committed to providing exceptional training for family physicians in compassionate, comprehensive, and innovative health care.
Values
In carrying out our mission and goals, we maintain core values of respect, scientific discipline, integrity, pioneering spirit, and stewardship.
Goals
Our goal is to train family physicians to practice in a variety of settings, while fostering development of collegial and organizational skills to enhance practice satisfaction. We strive to provide a state-of-the-art education that will provide residents with the skills they need to adapt to the changing clinical environment as well as to the growth of medical knowledge. Evidence-based practice is as core to our training as it is to our organization.