Residency Clinic Training Sites
We believe the most advanced primary care clinic is the best classroom for learning. Residents provide continuous care for a panel of their patients within one of the most advanced primary care and health care delivery systems in the country. Residents are practice partners in our patient-centered medical home and the integrated health system that it supports. Residents practice with the same team, visit template, and systems support as all family physicians at Kaiser Permanente. Their practice partners are faculty and other residents, and each clinic provides the full spectrum of primary care services and procedures.
We have two Kaiser Permanente clinic residency sites that serve a unique patient population. Patients at these clinic sites represent the spectrum of patient care, education level, cultural diversity, and socioeconomic status. Residents from both sites have the same curriculum of inpatient and outpatient rotations. Each clinic site has a unique Match number.
Each training site utilizes teamwork staffing — one of the essential components of the patient-centered medical home. Clinical practice teams of first, second, and third-year residents (R1, R2, and R3), along with a core faculty member, help ensure continuity of care for patients when the primary physician is unavailable. Registered nurses, licensed practical nurses, medical assistants, and patient care representatives are linked in triads to form care teams. The nurse is responsible for telephone consultation, direct patient care, and practice management. The medical assistant is responsible for maintaining the clinic flow, maintaining the exam rooms, and proactively reviewing patient registries. Both a pharmacist and behavioral scientist are present in the clinic for consultation with residents as well as patients.
Each resident is the primary provider for a panel of 400-500 patients that they care for throughout residency.
Residents are scheduled to work in the clinic as follows:
R1: 4-5 half-days a week
R2: 3-4 half-days a week
R3: 2-3 half-days a week
Training Sites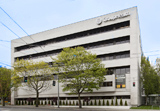 Capitol Hill Campus
Match #1811120C0
Community clinic in metropolitan Seattle
Four residents in each class
Multi-specialty services include: Ob/Gyn, urgent care, same-day surgery, ophthalmology, radiology, and lab
Specialty center for access to teaching and care coordination (all major specialties)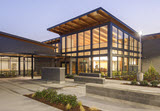 Burien Medical Center

Match #1811120C1
Community clinic in south Seattle
Two residents in each class
Lab and radiology
Small group practice training experience