Welcome to Kaiser Permanente Washington Family Medicine Residency at Seattle
It's a great time to become a family physician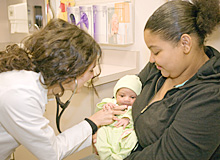 The U.S. health care system is rapidly changing and must move toward delivery of higher quality and lower cost care. This means increasing the number and scope of family physicians in the design and delivery of care. As a result, the opportunity to make a difference in the lives of your patients, your community, and your region are unparalleled. The choice to become a family physician today will prove to be a fulfilling choice for the years to come.
It's the right time to be at Kaiser Permanente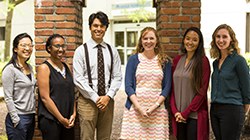 Kaiser Permanente is recognized as one of the nation's leaders in health care innovation and the development of the patient-centered medical home. What the nation needs, Kaiser Permanente provides. Kaiser Permanente delivers the highest quality care at lower cost due to its commitment to "serve the greatest number." Our integrated delivery system designed around the primary care physician-patient relationship — focusing on, and delivering, better health — is the model that both patients and providers seek. Learn about how our faculty and residents are helping to address the opioid crisis.
It's the time to be in our family medicine residency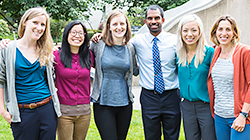 The delivery of primary care is rapidly evolving and the patient-centered medical home is the future. The Kaiser Permanente Family Medicine Residency leads the country in training residents in the most advanced medical home. As a result, our graduates receive the skills necessary to transform health care and thrive in the medical home of the future.
It's the time for sustainable and fulfilling primary care
Residency training, regardless of specialty, is by design unsustainable. Working unsustainable hours in a stressful environment is not a recipe for the development of fulfilling professional practices. With the gradual improvement in resident work hours, it's the time to restructure residency training so graduates receive training in an environment that allows them to develop habits that create sustainable and fulfilling lives as family physicians.