Since 1985, Kaiser Permanente has been using the arts to inspire people to make healthy choices. What began as a single play for elementary school children has become a series of award-winning theatrical productions, experiential learning workshops, and youth engagement programs.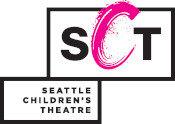 Kaiser Permanente Washington collaborates with Seattle Children's Theatre to bring the power of educational theater to schools and address current topics that impact health.
All programs are offered free of charge to qualifying schools in our service area.
Programs are created by theater professionals who develop the performances in consultation with educators, youth, community advisory committees, and Kaiser Permanente health providers.
---
Mental health and bullying in the spotlight
Our production for high school students, Ghosted, is designed to raise awareness about anxiety and depression and to build social-emotional resiliency. According to a recent study, depressive feelings and thoughts of suicide among 10th grade youth across Washington state have increased over the past 6 years with more than one-third experiencing signs of depression and 1 in 5 considering suicide.
Our production for middle school students, Above Between Below, focuses on how bullying and aggression can lead to damaged self-esteem and depression. The play gives young people tools and strategies to cope with, avoid, and put an end to bullying.
---
RISE UP for teachers, staff, and administrators
Resilience in School Environments: Understanding and Practice (RISE UP) is a learning session designed to foster resilience using a trauma sensitive approach to interact with students. Teaching artists facilitate this 2-hour session employing theatre, experiential learning, and arts integration techniques to engage participants in their own discovery and practical implementation. At the end of the session, participants will create a simple action plan to apply the skills and concepts examined in the session.
Activities are designed to provide participants a safe place to practice, question, discover, and learn. They also include large and small group discussion, peer interaction, self-reflection, and kinesthetic experiences.
To book, contact:

Brodrick Ryans, Arts Based Learning Program Manager brodrickr@sct.org 206-443-0807 ext. 1164 Meredith Berlin, Arts Based Learning Program Assistant meredithb@sct.org 206-443-0807 ext. 1083