Kaiser Permanente is committed to creating communities where people can be healthy in all the places where they live, learn, work, and play. This is especially important in schools, where better health boosts educational success and educational success leads to better lifelong health, employment, earning potential, and self-confidence.
Thriving Schools is our all-in engagement to improve health for students, staff, and teachers. Our vision is that every community can count on their school to be a champion for good health and to enable great learning.
---
Focusing our commitment
Kaiser Permanente Washington commissioned an environmental scan of mental health and wellness in K-12 schools in Washington. The scan helps us and other community organizations better understand current needs and opportunities.
Using the scan as a starting point, we're engaging with like-minded organizations to:
Improve health and wellness of students, teachers, and staff
Increase staff and student access to mental health resources
Develop and sustain policies and best practices to help build more resilience for students, teachers, and staff
---
Select highlights
Resilience in School Environments (RISE)
The Resilience in School Environments (RISE) initiative empowers schools to create safe and supportive learning environments by developing policies and practices that improve the social-emotional health of all students and staff.
In 2019, we initiated $4.5 million in grant funding to support development of a multitiered mental health model in schools to further strengthen RISE engagement.
This investment will help communities and schools collaborate to build capacity and infrastructure that address mental health needs of students. A key component is the focus on the well-being of teachers and staff and on developing their skills to recognize students' triggers, coping mechanisms, and emotional needs.
Educational Theatre
Kaiser Permanente's Educational Theatre Program uses theater to inspire kids to make healthy choices and opens the way for dialogue about difficult topics such as mental health stigma and bullying.
School-based health clinics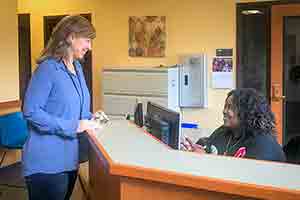 Kaiser Permanente Washington supports safe, confidential school-based health care. School clinics play a critical role for successful outcomes in the health of students and their families. They also contribute to a healthy school culture by encouraging social and emotional wellness, healthy eating, and active living.
We operate 5 school-based health centers in King County and provide mental health services at another 3 schools. We also provide grants to increase access to school-based health and support the Washington School-Based Health Alliance.